Slack integrations are variants of products directly accessible via this popular app. You don't have to leave Slack to have access to all your favourite tools. Let's check our subjective list of top Slack app integrations in January, bring your favourite tools to your team, save time and avoid context-switching: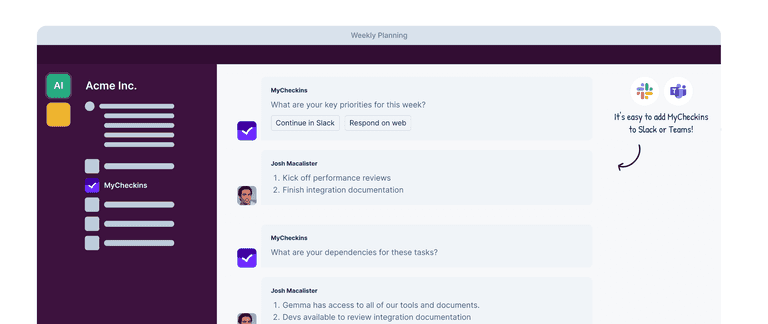 MyCheckins helps teams have fewer meetings, and prepare better for the ones that matter. On average, team members spend 4 hours per week preparing for status update meetings. Based on the average salary of a developer, this will cost a company over $7,000 a year per person. Use MyCheckins and:
👉 Save Time See how everyone is getting on, without having to switch tools or join yet another meeting.
👉 Boost Productivity Identify opportunities to collaborate, free up time for your team to focus, and align your priorities.
👉 Increase Team Harmony Build trust within your team, and celebrate every success, while encouraging autonomy.
Workast helps teams on Slack organize their work. Delegate tasks, manage projects, run meetings, streamline processes and gain visibility of what your team is working on. You can create custom reports and review the information that is important to your team. Clearly see what needs to be done and move work through stages easily.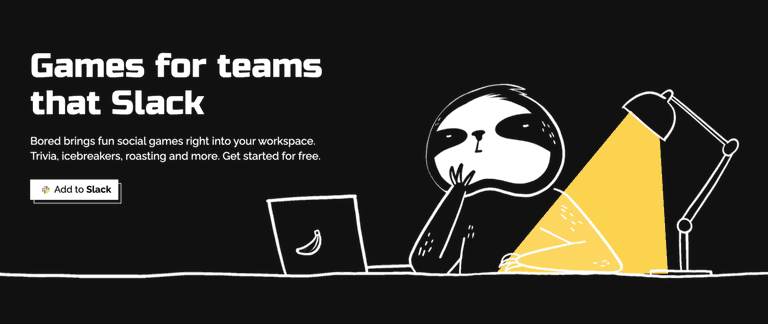 Bored provides fun and social games for team building like:
👉 Trivia Fun topics like Internet Culture, Technology, Urban Dictionary, MCU, Today I Learnt and more. Learn interesting trivia with every question.
👉 Memelord We give you a meme and you caption it with your team. No jokes barred. When everybody's captions are displayed anonymously, are you sure they'll pick yours?
👉 Who's the faker? Everyone receives a question (What helps you sleep at night?), except one person who gets something different (What keeps you up at night?). When the answers are revealed, can you tell who the faker is?
👉 Icebreakers What is something weird about you that nobody believes? What food would you introduce to aliens when they visit? Spark interesting conversations with your colleagues and get to know them better with these icebreakers.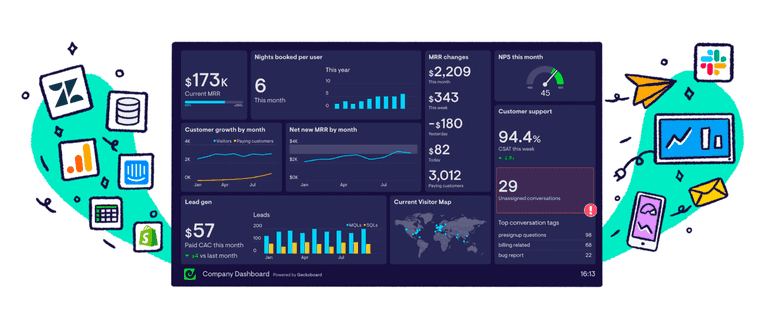 With Geckoboard you will never miss your key metrics. Build easy-to-understand dashboards and auto-schedule to Slack. Connect data from all your favourite tools. Super helpful for company, investor, marketing, sales, support, e-commerce dashboards and more.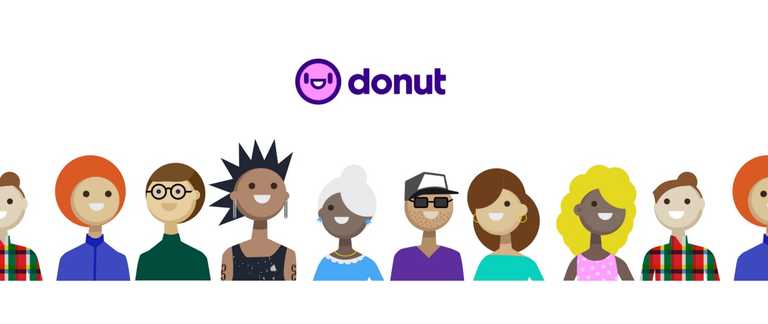 Donut is a tool to build meaningful human relationships. Discover new rituals for your team that foster camaraderie, collaboration, and community. Launch them in five minutes or less.
---
Do you have your own product which you want to promote and make popular? Maybe you struggle to find new users? 🤔 If yes, visit Owwly. We can help you build traffic on your website 💪